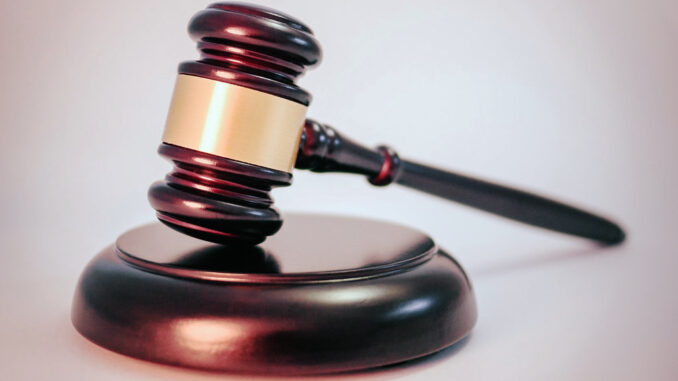 HILLSDALE, N.J.—Whether you prefer to call it pot, marijuana or cannabis, that's your choice. But whether you have a legal choice to buy it locally—and pay taxes on it—that will be the council's decision.
The borough will soon be considering whether to exclude all six marijuana enterprises approved in Gov. Phil Murphy's Feb. 22 signing of New Jersey's marijuana reform laws.
Mayor John Ruocco said the borough previously passed an ordinance to ban all local cannabis businesses. The new ordinance may ban, restrict, or rezone a certain area of town for specific types of cannabis licensed businesses. The six businesses include a cultivator license, a manufacturer license, a wholesaler license, a distributor license, a retailer license and a cannabis delivery license.

"If you opt out, you're free to opt in at any time [but] If you opt in you're hooked in for five years," said Ruocco March 9.
Ruocco presented an overview of the implementation law and said he asked Borough Attorney Mark Madaio to review an ordinance template offered by the New Jersey State League of Municipalities (NJLM), a voluntary association created to help communities do a better job of self-government, and prepare a customized ordinance for council discussion likely in April.
Only Councilman Frank Pizzella expressed interest in a possible conversation about local cannabis businesses. He said he was "not necessarily for cannabis in Hillsdale" but that "we need to remain open-minded from a business perspective."
Pizzella inquired whether Demarest Farms might be able to cultivate marijuana—hypothetically—under the state's agriculture law. However, Ruocco told Pascack Press that officials were told the farm could not grow marijuana as an agricultural crop.
"At the end of the day, we really just need to look into everything before we decide what to do," said Pizzella.
A public referendum Nov. 3 on whether to legalize marijuana passed statewide by a 2–1 margin, and by similar margins locally. If they do not, cannabis enterprises can apply to open up within their city or town.
"Section 31b of the Act also stipulates, however, that any municipal regulation or prohibition must be adopted within 180 days of the effective date of the Act (i.e., by Aug. 22, 2021)," reads a March 3 update posted by the NJLM.
"The failure to act within 180 days shall mean that for a period of five years thereafter, the growing, cultivating, manufacturing, selling and reselling of cannabis and cannabis items shall be permitted uses in all industrial zones, and the retail selling of cannabis items to consumers shall be a conditional use in all commercial and retail zones," the NJLM notes.
Murphy signed laws to legalize and regulate marijuana use for those 21 and older, decriminalize possession of limited amounts of marijuana and clarify marijuana and cannabis use and possession penalties for those younger than 21.
Under the law, municipalities can enact a local tax not to exceed 2% on cannabis cultivators, manufacturers, and retailers, and 1% on wholesalers. The tax is based on receipts for each sale and paid directly to the town in the manner preferred by the town. No tax is applied to delivery services to consumers or bulk transportation of cannabis.
All Pascack Valley municipalities will be facing the same state-imposed deadline to adopt an ordinance to regulate local cannabis businesses.
Following Murphy's electtion, in 2017, he promised to legalize marijuana within 100 days, which did not occur. Due to Murphy's support for legalized marijuana, many towns passed ordinances in 2018 and 2019 to prohibit local recreational shops. Those ordinances are now void, officials said.
Moreover, some towns also banned medical marijuana dispensaries or highly restricted them to specific zones, fearing that the medical shops might be the first to morph into recreational retail outlets.
A March 2 NJLM advisory urged towns to adopt an ordinance to regulate the cannabis industry within its borders:
"The League never took a position on legalization but actively sought to protect the interests of local governments, whether or not a particular community was interested and willing to host a cannabis business or if it preferred to opt out entirely," it said.
It added, "One of the most important home rule protections we sought and advocated was to assure that local elected officials had the final say on whether to host a business and that local protections and zoning would still govern."
Councilman Anthony DeRosa noted one controversial aspect of the new law prohibits police from notifying parents of a juvenile's alcohol/marijuana possession.
According to Ruocco, mayors association Bergen County League of Municipalities passed a resolution calling on Murphy to eliminate that provision. Ruocco said Upper Saddle River passed a similar resolution.
The resolution points out that the new law "criminalizes the conduct of officers who respond to a call for service or are investigating the underage use of marijuana, hashish, cannabis, or alcohol."
It alleges the law no longer allows odor, possession or consumption of pot, hashish, cannabis or alcohol to be used as reasonable suspicion to initiate stop of an individual under 21; no longer allows for pot or alcohol observed in the open to constitute grounds for a search.
Moreover, the resolution notes individuals under 21 shall not be arrested, detained or taken into custody except to issue a written warning.
Lastly, the resolution notes officers are prohibited from contacting a minor's parents to advise them of the minor's possession or consumption of marijuana, hashish, cannabis or alcohol for a minor's first offense.
The resolution "indicate(s) its strenuous apposition to the (law) and urges members of the State Senate and General Assembly to immediately enact amendatory Legislation so as to permit law enforcement personnel to perform their duties in the interest of safety and general welfare without substantial risk of civil and criminal liability."
Ruocco said a local resolution will be prepared for a council vote.
Councilwoman Abby Lundy asked Madaio to consider including language to prohibit use of marijuana at Stonybrook Swim Club. He said he hoped to have that ready for an April council meeting.