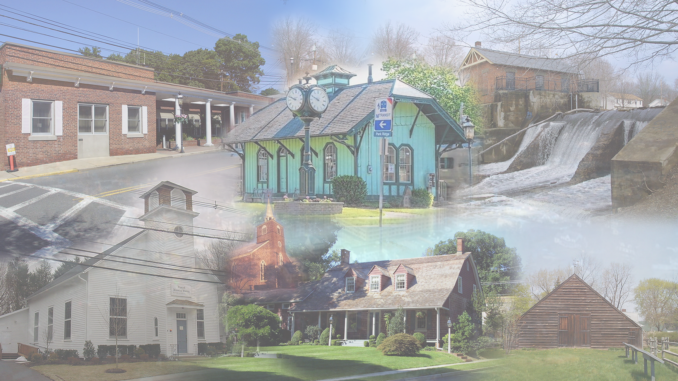 PARK RIDGE, N.J.—One resident urged the borough council on March 22 to consider allowing a cannabis business to operate in town after officials unanimously introduced an ordinance to prohibit all local cannabis-related businesses.
An ordinance prohibiting the local establishment of six types of state-allowed marijuana enterprises will be up for a public hearing and final council vote April 13, following its unanimous introduction March 22.
Resident Laurie Fredricks urged the council to not be "reactionary" and instead consider the possible increased tax revenues from a local cannabis enterprise.

Mayor Keith Misciagna thanked her for her comments. No council members commented.
According to law Gov. Phil Murphy signed Feb. 22, towns have 180 days to opt out of or prohibit certain local cannabis businesses, requiring an opt-out ordinance be adopted by an Aug. 22 deadline.
Borough Attorney Anthony Bocci said the ordinance "limits to the fullest extent" cannabis businesses from operating in Park Ridge.
Fredricks spoke against the ordinance March 22, noting that at least two of three statewide and local voters approved the legalization question on the Nov. 3, 2020 ballot. She urged council members to "resist the urge to keep a stigma up against cannabis."
She said some types of cannabis businesses "would be right for our town." Fredricks noted a University of Oklahoma study that showed that there was an average seven percent increase in home values in Colorado and Washington State when a cannabis retailer moved into the neighborhood.
Moreover, she said criminal activity was reduced in the vicinity because the businesses made it more difficult for organized crime to operate. She said that allowing local marijuana businesses would bring increased revenue to the borough.
"I don't see why our town has to sort of be reactionary and not seek to take advantage of the good things that it would bring," said Fredricks.
The six types of cannabis businesses permitted under legalization include cannabis cultivator, cannabis manufacturer, cannabis wholesaler, cannabis distributor, cannabis retailer, and cannabis delivery.
Should the borough not adopt an ordinance to regulate or prohibit certain types of marijuana businesses within 180 days "[that] shall mean that for a period of five years thereafter, the growing, cultivating, manufacturing, selling and reselling of cannabis and cannabis items shall be permitted uses in all industrial zones, and the retail selling of cannabis items to consumers shall be a conditional use in all commercial and retail zones," according to the state law.
As proposed, the draft ordinance prohibits all local marijuana enterprises.
The ordinance states, "Pursuant to section 31b of the New Jersey Cannabis Regulatory, Enforcement Assistance, and Marketplace Modernization Act (P.L. 2021, c. 16), all cannabis establishments, cannabis distributors or cannabis delivery services are hereby prohibited from operating anywhere in the Borough of Park Ridge, except for the delivery of cannabis items and related supplies by a delivery service."
It adds that "the Borough of Park Ridge Municipal Code is hereby amended by adding to the list of prohibited uses, the following: "All classes of cannabis establishments or cannabis distributors or cannabis delivery services as said terms are defined in section 3 of P.L. 2021, c. 16, but not the delivery of cannabis items and related supplies by a delivery service."
In Bergen County, towns such as Ridgewood, Upper Saddle River, and Oakland are reconsidering all-out bans, many intrigued by revenues from a possible 2% tax on retail sales or cultivation of cannabis.
Officials with the state League of Municipalities, an advocacy organization for the state's 565 municipalities, provided an ordinance template for towns to adapt to their circumstances. The organization took no position on legalization but notes towns that opt out can decide, at any time, to opt back in. However, if you do not opt out in 180 days, the town is opted in for a minimum of five years.
All towns in the Pascack Valley previously adopted measures to prohibit local cannabis shops after Murphy made legalization a priority in his 2017 campaign. These were voided as a consequence of legalization in February.
Following last fall's 2:1 public approval of the cannabis legalization question, Pascack Press reached out to elected incumbents and newly elected officials to gauge possible Pascack Valley support for community cannabis businesses.
While no official came out in favor of hosting a cannabis enterprise then, some seemed to leave the door open for consideration, including officials in Woodcliff Lake, Westwood and Hillsdale. In Park Ridge, its two new Republican officials, WIlliam Fenwick and John Cozzi, declined to respond to our cannabis survey. (See "Officials Mostly Pass On Cannabis Shops, Taxes," Pascack Press, Nov. 30, 2020.)
Possible tax revenues from the new cannabis industry, plus the ability to restrict businesses to specific zones, seems to have heightened interest in at least the possibility of a Pascack Valley cannabis enterprise.
Social justice advocates supported legalization due to what studies showed as disproportionate arrest and incarceration rates of black and brown Americans for marijuana possession and use.
Last year, Shawn Hyland of Family Policy Alliance of New Jersey, told Pascack Press that, "Study after study shows legalizing pot will put the public safety of New Jerseyans at risk" and that legalization supporters "are ignoring the historical trends of harmful youth usage and the extensive negative effect legalized marijuana has had on communities of color."
At a 2020 Woodcliff Lake candidate forum, two successful Democratic council candidates—Josephine Higgins and Richard Schnoll—supported the possibility of hosting a local marijuana dispensary if sufficient tax revenues could be generated. No other Pascack Valley public official has publicly supported hosting a cannabis enterprise.
Pascack Valley mayors, council members and police chiefs surveyed last year—and in 2018 and 2019—repeatedly opposed legalization.
Elected officials we surveyed following November's legalization vote found some officials at least willing to consider a local cannabis business.